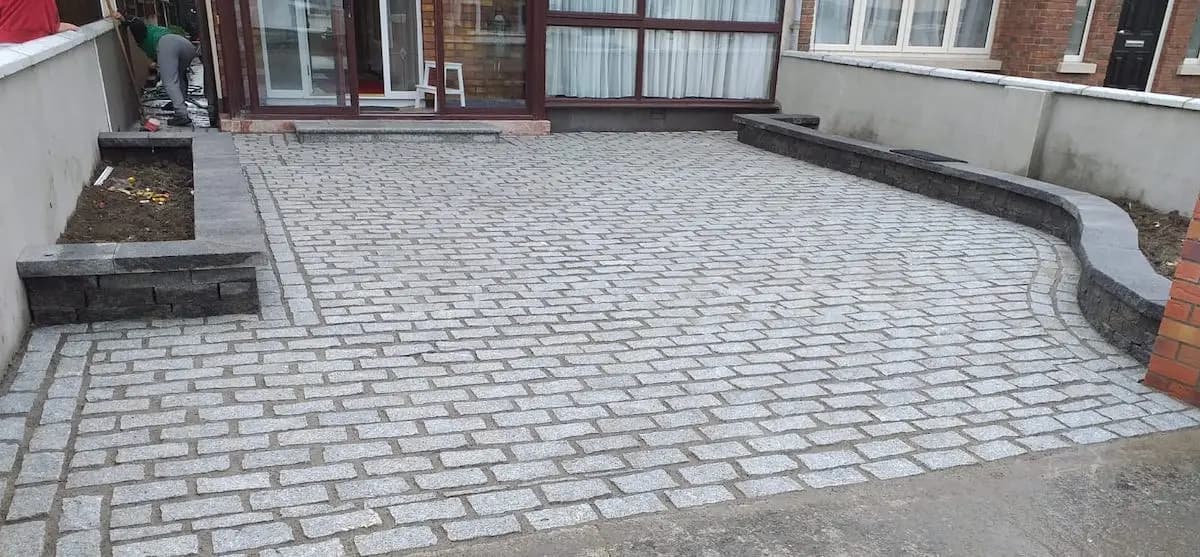 Driveways
If you are looking for a driveway paving contractor, you are at the right place. We have completed hundreds of projects in Dublin, Kildare and the surrounding areas. Our team is specialised in handling any driveway project for your house.
Here at Driveway Paving, we are available to cater for all your driveways paving needs in North Dublin, South Dublin, Kildare and Wicklow. With our huge range of options for your driveway, we can guarantee we will find the ideal paving solution for your driveway. We specialise in the installation of high quality driveways. Our many years of experience, coupled with our precise attention to detail puts us in the perfect position to offer our customers fantastic quality driveways in Dublin.
Your driveway is the entrance to your home; it's the first thing people notice when they arrive so it's important that it makes a good impression and demonstrates your individual style, whether that be simple, practical or extravagant. The paving style and design you choose should suit your home and your  so it will enhance your property and add value for years to come.
Get a quote
Driveways options
Below is a list of some of the Driveway Paving options that we can offer you:
Cobblelock Driveways
A very popular and affordable driveway paving option. Comes in a wide range of colours, sizes and designs.
Natural Stone Driveways
A very long lasting and maintenance free option for your driveway. Our natural stone installation are highly recommended by our clients. We use our own specific laying and jointing techniques with wet mortar that makes our quality natural stone work stand out from our competitors as they are very low maintenance and long lasting.
Granite Driveways
Very hard wearing product that will look as good as new for years to come.
Sandstone
Low maintenance and a huge variety of colours to choose from. Each sandstone slab has unique hues and tones giving this stone a natural, earthy look.
Limestone
Very hard wearing paving option. Available in black, yellow and grey.
Quartz
A top quality stone; for a little extra cost you can have add a classy look to your driveway. A beautiful and durable stone.
Gravel Driveways / Pebble
A low budget option for your driveway. Comes in a variety of sizes and colours to suit your home.
Tarmacadam
A clean, low maintenance option for your driveway. Popular for large areas.
Concrete
A very hard wearing material; a maintenance free and long lasting driveway option.
Get a quote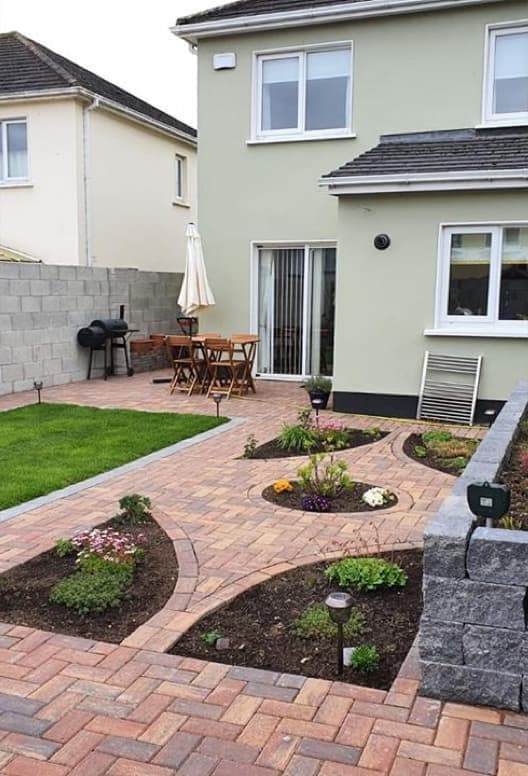 From start to finish Driveway Paving will look after everything involved in your paving project; from initial call out where we offer free design advice and quotations, to supplying the product, preparing the ground and laying your chosen paving product. On completion of the driveway we will ensure you are totally satisfied with the finished product.
We will never request payment in advance of commencing work and no paying in installments either. Payment in full will be requested on completion of the project. This is to ensure our customers are totally satisfied with the work. We don't cheat or cut corners and by leaving all payment until the end we hope this will put our clients minds at ease that we are confident in the quality of our work and they can be too. If you choose Driveway Paving, rest assured that your property will be in good hands.
If you would like to read more about what we do, why not have a read of our Paving FAQ page where we try to answer our clients most commonly asked questions with regard to paving planning and installation.
If you would like to avail of your free driveway quotation just get in touch now via our new WhatsApp button on our site, by phone on 0852175888 or via our email info@drivewaypaving.ie and we will arrange our free quote asap.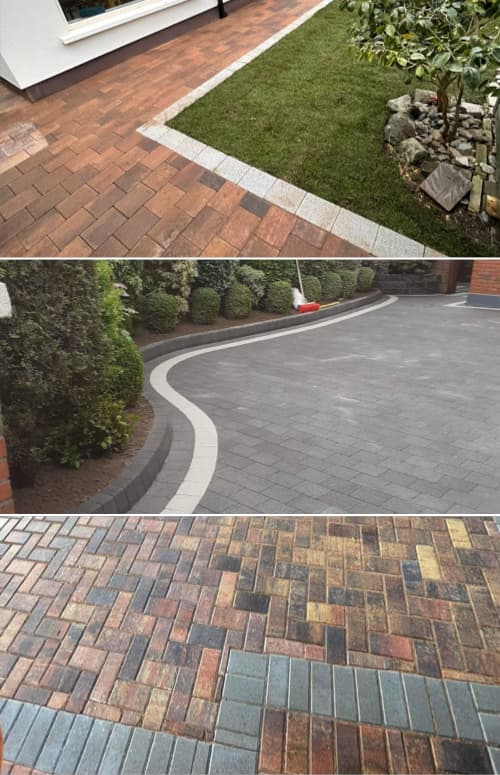 Ready to start your project?
Get in touch with us today and we can discuss your requirements.
We offer free quotations, so why not contact now!
Testimonials
"Highly recommend"
Hired Driveway Paving to do my back patio. Couldnt be happier with the result. From start to finish Tony was easy to communicate with, answering any queries we had. The job was completed in good time and all tidied up after. Highly recommend

Samantha Healy
More Testimonials
Loading...
About Us
Driveway Paving is a Dublin based paving contractor that serves Dublin, Kildare and surrounding areas. We offer a wide range of paving and landscaping services at affordable prices. We offer a complete service; consultation, design, supply and installation. As we are fully registered and have many years of experience in all aspects of paving, you can rest assured that you are guaranteed that the work will be carried out to the highest of standards. We use only the best quality materials supplied by Kilsaran, which have been producing quality products for over 50 years. We take great pride in our work and aim to ensure that our customers are always 100% satisfied with our service.
Copyright 2023 - Driveway Paving | All Rights Reserved