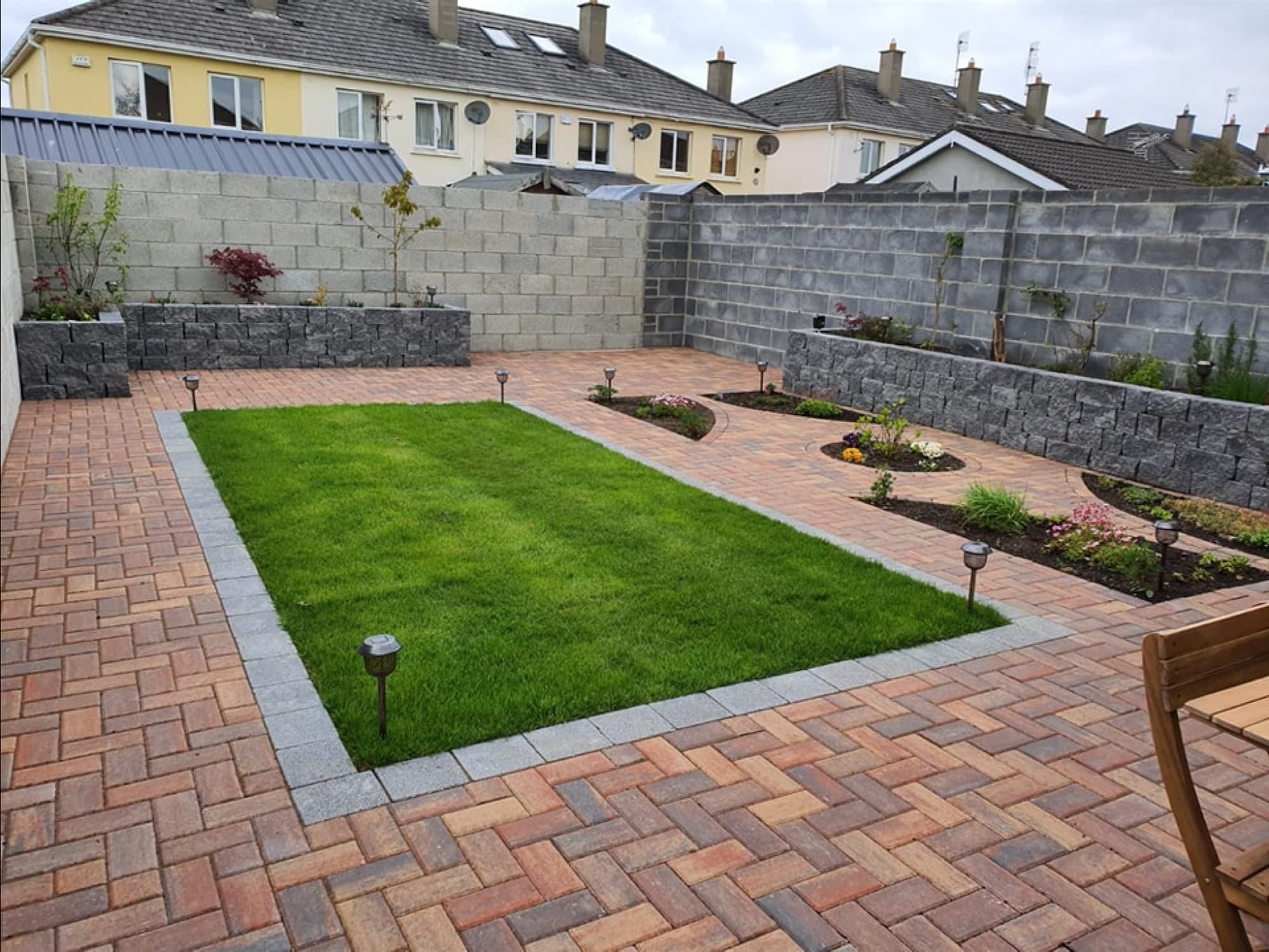 About Us
We can transform your wasted garden area into a new enjoyable living space for you and your family. Whether you are looking for a quick tidy up of your existing garden or a total garden overhaul we promise to find you the perfect paving or patio solution at a price that is affordable to you.
About Driveway Paving
From initial contact through to the finishing touches to your garden, we offer a professional, reliable service to our customers. We will communicate with you throughout the project to ensure that we achieve the appearance and function that you imagined from your garden.
Get a quote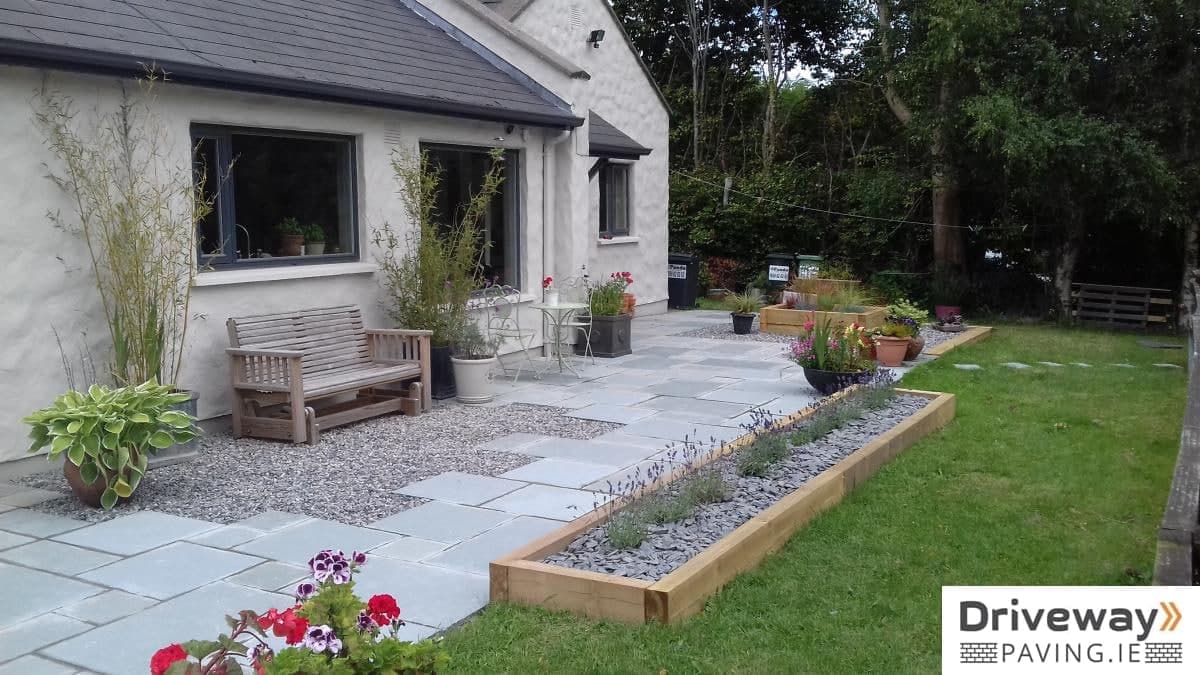 The best quality materials
We use only the best quality materials from long established suppliers such as Kilsaran, Roadstone, Double LL Concrete and Naas Patio Centre. The best quality materials themed with ample preparation and superior workmanship will all converge to reduce the need for ongoing maintenance.
In just a matter of days your driveway or garden can be transformed into a new beautiful space for you to enjoy the summer evenings.
Get a quote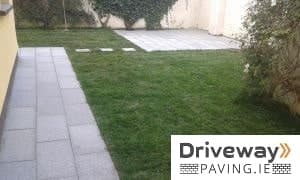 Paving process
There are many important stages involved in any paving project.
Firstly we inspect the existing area; at this stage, we are looking for existing drainage, any evidence of drainage or water issues and the existing ground levels.
From this inspection, we decide the depth of digging and degree of fall that is required. Once this is done, we commence the preparation work. Once the necessary depth is reached any drainage required will be installed. Then we lay a sub base layer of 804 hard core and compact this using a plate compactor.
Get a quote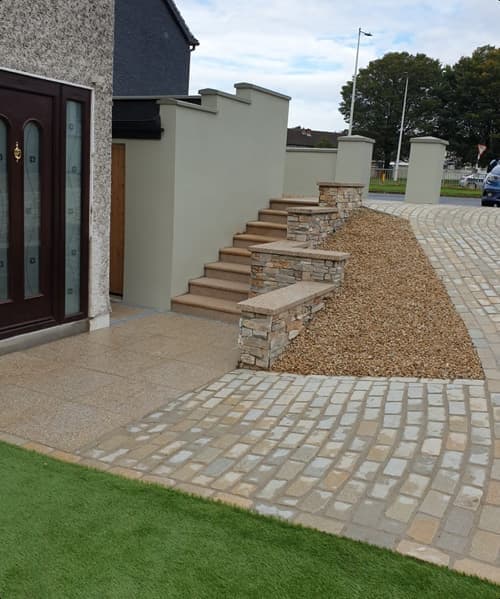 Once the necessary depth is reached any drainage required will be installed. Following this we lay a sub base layer of 804 hard core and compact this using a plate compactor. After that, we add a bedding layer. This is a sand mix that supports and holds the paving in place. Again the area will be compacted with a plate compactor to ensure a solid base for laying the paving product. Then the paving will be lay in a suitable pattern.
All full brick or slabs are initially laid. Then the cuts will be done neatly to ensure no gaps or variation in the lines. Once the whole area is laid, it will be closely inspected. This is to ensure no movement. The levels will also be re-checked to ensure no surface water will remain in the area. Finally the finishing touches will be done. This includes jointing the gaps between the bricks/slabs using sand or a cement mix depending on the product being used.
Have a read of our Paving FAQ page to learn more about paving.
Paving FAQs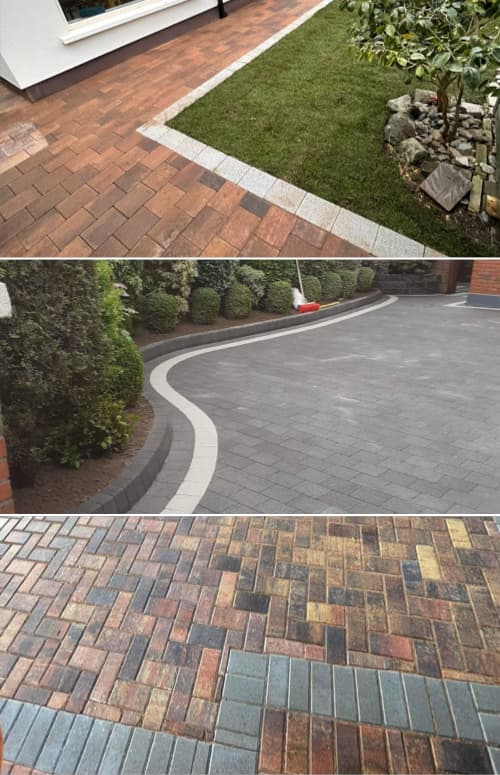 Ready to start your project?
Get in touch with us today and we can discuss your requirements.
We offer free quotations, so why not contact now!
Testimonials
"Highly recommend"
Hired Driveway Paving to do my back patio. Couldnt be happier with the result. From start to finish Tony was easy to communicate with, answering any queries we had. The job was completed in good time and all tidied up after. Highly recommend

Samantha Healy
More Testimonials
Loading...
About Us
Driveway Paving is a Dublin based paving contractor that serves Dublin, Kildare and surrounding areas. We offer a wide range of paving and landscaping services at affordable prices. We offer a complete service; consultation, design, supply and installation. As we are fully registered and have many years of experience in all aspects of paving, you can rest assured that you are guaranteed that the work will be carried out to the highest of standards. We use only the best quality materials supplied by Kilsaran, which have been producing quality products for over 50 years. We take great pride in our work and aim to ensure that our customers are always 100% satisfied with our service.
Copyright 2023 - Driveway Paving | All Rights Reserved