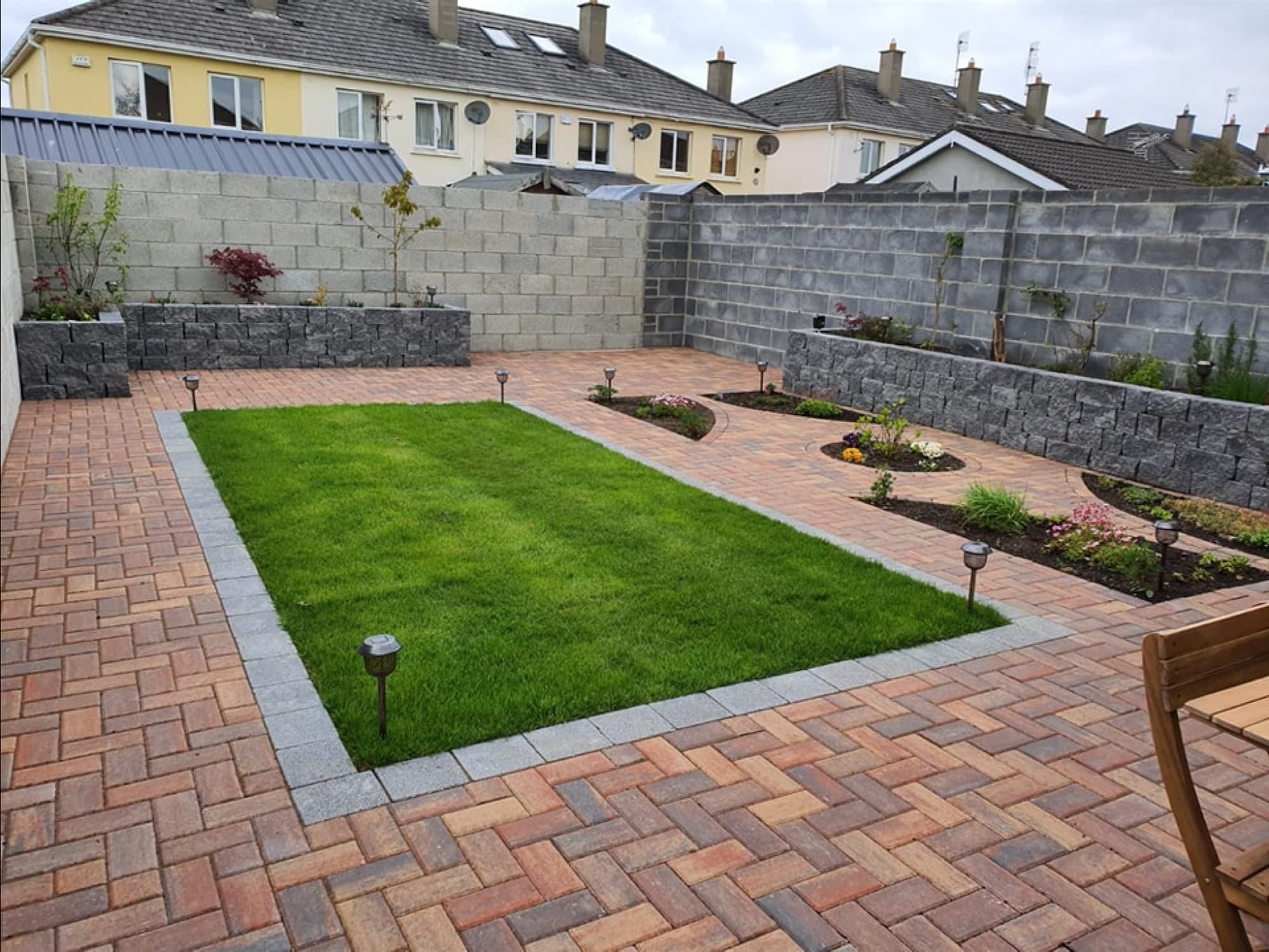 Maintenance
You can trust our contractors to always keep your patio and driveway like freshly constructed. It is recommended once per year, especially at the beginning of spring in Dublin, to maintain your patio and driveway.
Paving maintenance
Driveway Paving offers a full range of paving maintenance services. Whether it is a once off or a regular paving maintenance program, we can offer competitive quotes for all your maintenance needs.
Paving maintenance - Power Washing
We do deep clean power washing which will restore your driveway or patio to its former condition. Our commercial strength power washer can remove even the heaviest of debris and clean deep into slabs or cobbles to bring them back to their original colour.
Get a quote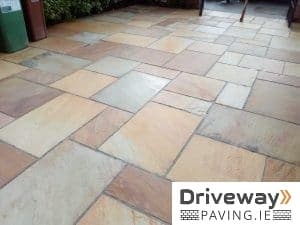 Re-Sanding and re-grouting
Maintaining your driveway or patio will ensure it looks its best for years to come. This may include re-sanding or re-grouting your driveway or patio. Re-sanding is done after power washing as the power washer removes a lot of the sand between the joints of cobbles or concrete slabs. The re-sanding helps to ensure stability of the cobbles or slabs and helps suppress weed growth. Re-grouting can be carried out on natural stone slabs where the original grouting may have come loose or worn away. We carry out re-grouting with sand and cement as it is a permanent solution that will withstand power washing and deep cleaning without getting damaged.
Re-Sealing
Sealing your driveway or patio is an important part of any paving maintenance program. It helps to prevent water penetrating the material and fading the colour. After a deep power washing it may be necessary to re-seal your paving area.This depends on the last time it was sealed and the type of sealer used.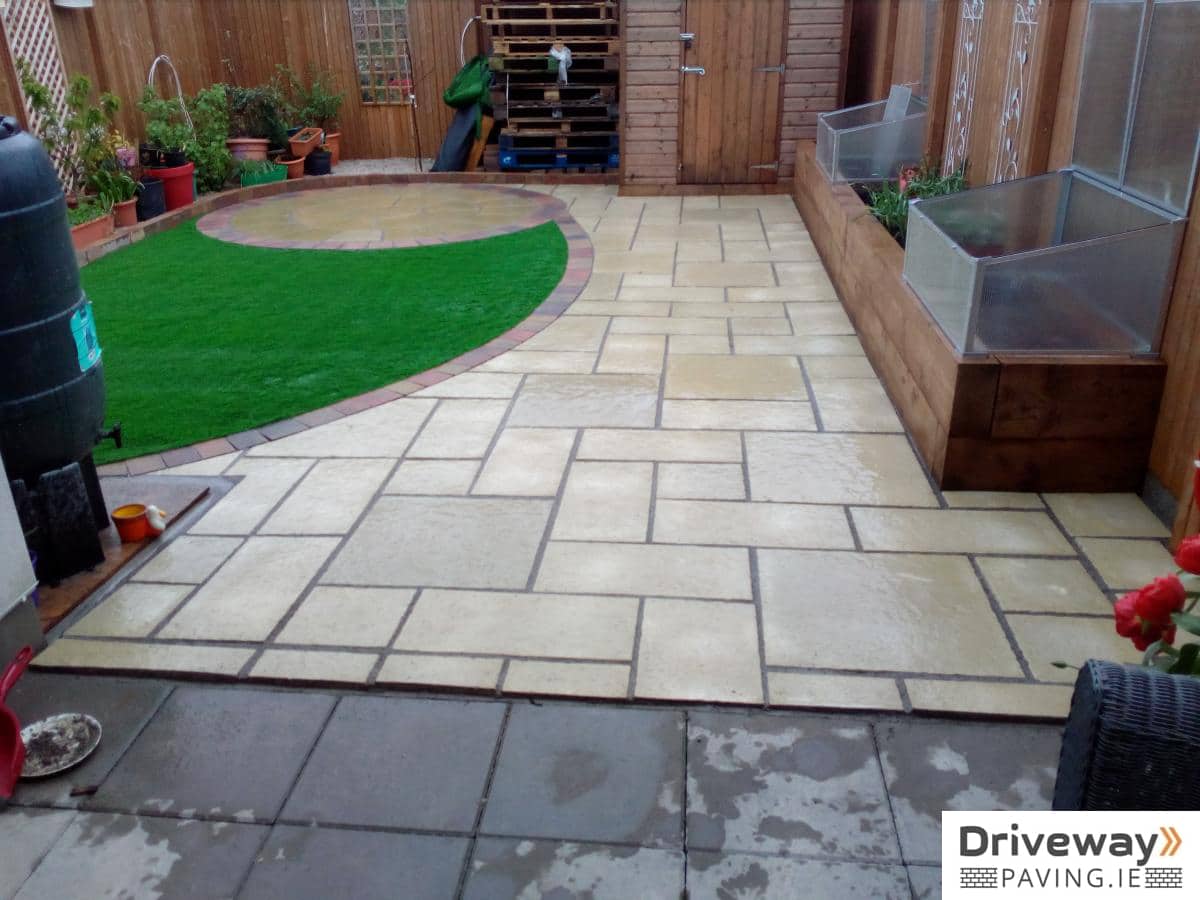 Additional services
In addition to the above maintenance options, we also repair any damaged areas of your paving. We can replace oil stained cobbles or chipped paving stones. We can rectify any drainage issues in old or badly laid paving areas.
So whether you are looking for a once off repair, regular maintenance or just some advice on your options, why not give us a call now on 019039026 or 0852175888.
Would you like to learn more about Paving? Have a read of our popular paving questions and answers page .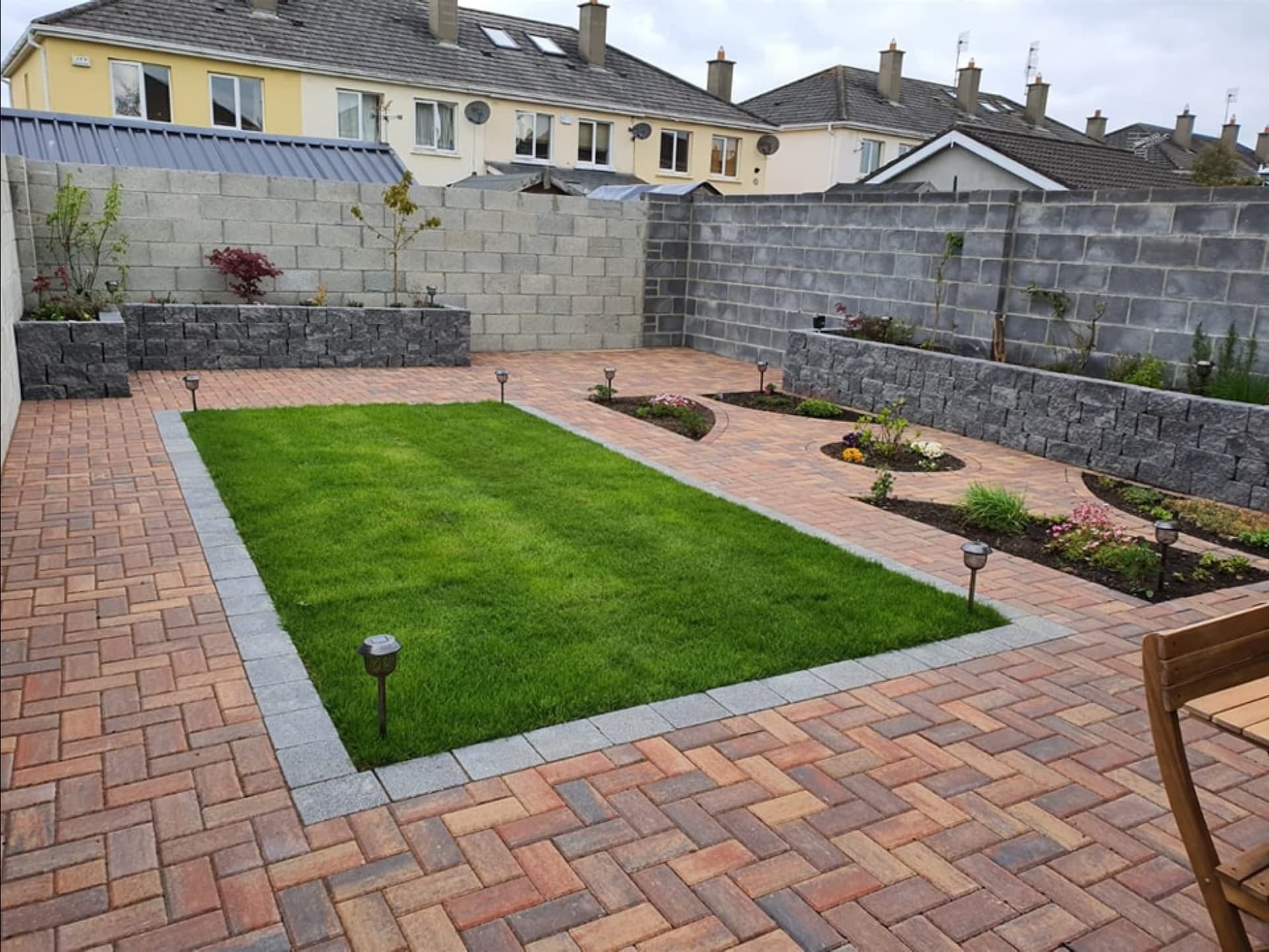 Ready to start your project?
Get in touch with us today and we can discuss your requirements.
We offer free quotations, so why not contact now!
Testimonials
"Highly recommend"
Hired Driveway Paving to do my back patio. Couldnt be happier with the result. From start to finish Tony was easy to communicate with, answering any queries we had. The job was completed in good time and all tidied up after. Highly recommend

Samantha Healy
More Testimonials
Loading...
About Us
Driveway Paving is a Dublin based paving contractor that serves Dublin, Kildare and surrounding areas. We offer a wide range of paving and landscaping services at affordable prices. We offer a complete service; consultation, design, supply and installation. As we are fully registered and have many years of experience in all aspects of paving, you can rest assured that you are guaranteed that the work will be carried out to the highest of standards. We use only the best quality materials supplied by Kilsaran, which have been producing quality products for over 50 years. We take great pride in our work and aim to ensure that our customers are always 100% satisfied with our service.
Copyright 2023 - Driveway Paving | All Rights Reserved