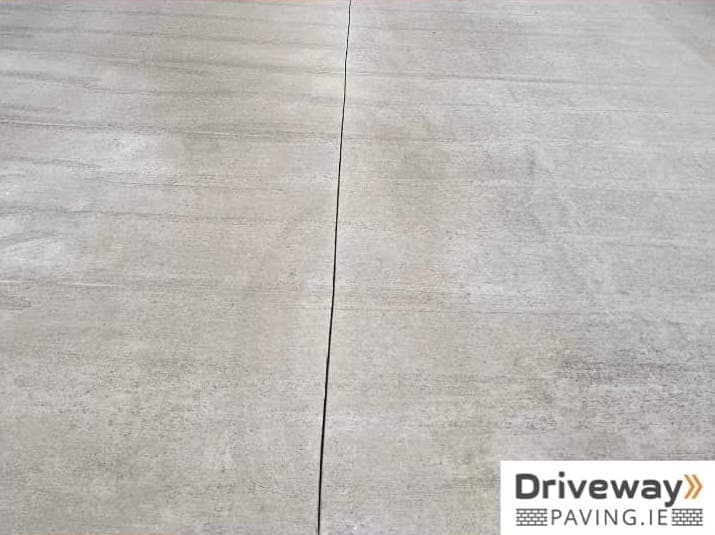 Concrete Driveways
Have you decided on a concrete driveway? Great choice! We are here to design together your new concrete patio and driveway. If you are in Dublin North, Dublin South or the surrounding areas, let's get your project started!
Concrete
Driveway paving can provide cost effective solutions for all of your concrete driveway projects. We offer affordable rates for installation of concrete driveways, pathways, dog runs, shed bases, foundations, garden areas etc.
Concrete is a very low maintenance and durable solution for driveways. Its 100% resistant to weeds. All you need to do to keep your concrete driveway looking pristine is sweeping the surface dirt and debris regularly. If it has been neglected for a little while, as we know life gets busy sometimes, a light powerwash will bring it up looking like new. Concrete is also ideal for dog runs as it is easy to clean and long lasting. For shed bases and foundations, it is the preferred material due to its high strength.
In terms of cost, concrete is reasonably kind to your bank balance, coming in on the lower end of the price scale for paved driveways. Its cheaper than cobblelock, limestone, slabs, granite, porcelain and sandstone. In the long run it works out even cheaper than you might expect as the cost of upkeep is so low and it lasts for decades with no need to regrout or resand, thus, minimising any ongoing costs. It costs between €70-€100 per square metre for a standard sized project. If you'd like to compare the cost of our different driveway paving options, why not visit our Cost of Paving a Driveway blog?
Get a quote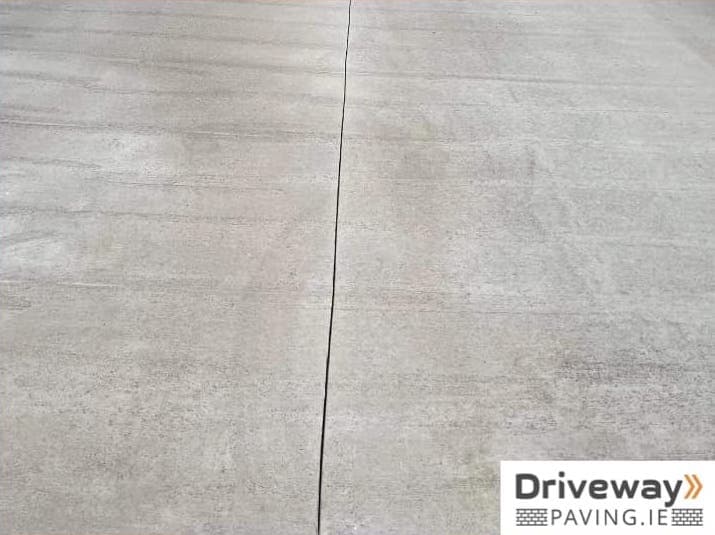 Concrete Process
Firstly we inspect the current ground on the site. We decide if we will require drainage or not, what type of mix will be required and what depth we will need to dig down to ensure a strong base and enough depth. Then we prepare the ground by digging it down to the required level using a mini digger. Then depending on the location the planned use of the area we may lay hardcore under the concrete e.g. for concrete driveways, to ensure a stronger base. We compact this layer very well with a plate compactor to ensure no sinking of the base which will prevent cracking of the concrete in the future.
Following this, we place our screeds to hold the wet mixture into the desired shape. During this stage we may place our screed in specific designs so as to leave space for a border or design (circle or diamond etc). These borders and designs can be lay with a paving stone of your choice. Some popular options include granite setts, sandstone setts, limestone setts, cobblelock and natural stone setts just to name a few.
When we pour the concrete driveway we ensure the correct mix is supplied to guarantee the strength of the finished job. Depending on the area that the concrete is being installed, different finishes are available. Some finishes are smoother than others. For example, for a sloping driveway, a slightly rougher tamped finish is preferable to ensure the driveway won't be slippy in frosty weather. We ensure the durability of our concrete driveways by sourcing only the best quality mixtures from top suppliers such as Kilsaran or Roadstone.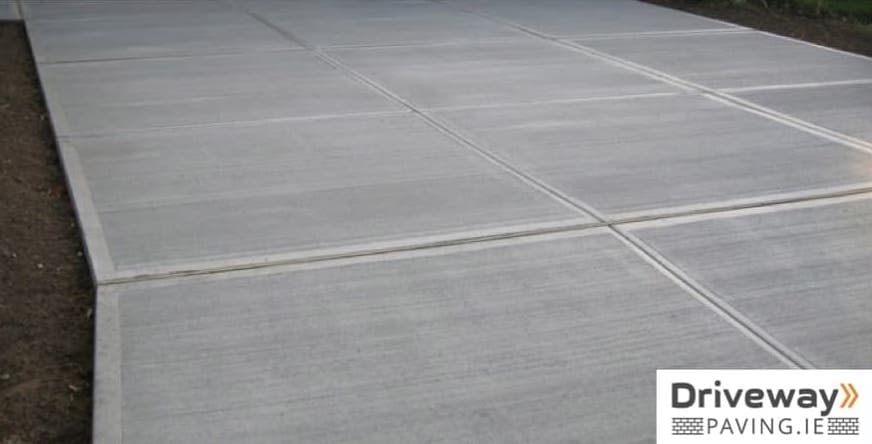 Ready to start your project?
Get in touch with us today and we can discuss your requirements.
We offer free quotations, so why not contact now!
Testimonials
"Highly recommend"
Hired Driveway Paving to do my back patio. Couldnt be happier with the result. From start to finish Tony was easy to communicate with, answering any queries we had. The job was completed in good time and all tidied up after. Highly recommend

Samantha Healy
More Testimonials
Loading...
About Us
Driveway Paving is a Dublin based paving contractor that serves Dublin, Kildare and surrounding areas. We offer a wide range of paving and landscaping services at affordable prices. We offer a complete service; consultation, design, supply and installation. As we are fully registered and have many years of experience in all aspects of paving, you can rest assured that you are guaranteed that the work will be carried out to the highest of standards. We use only the best quality materials supplied by Kilsaran, which have been producing quality products for over 50 years. We take great pride in our work and aim to ensure that our customers are always 100% satisfied with our service.
Copyright 2023 - Driveway Paving | All Rights Reserved