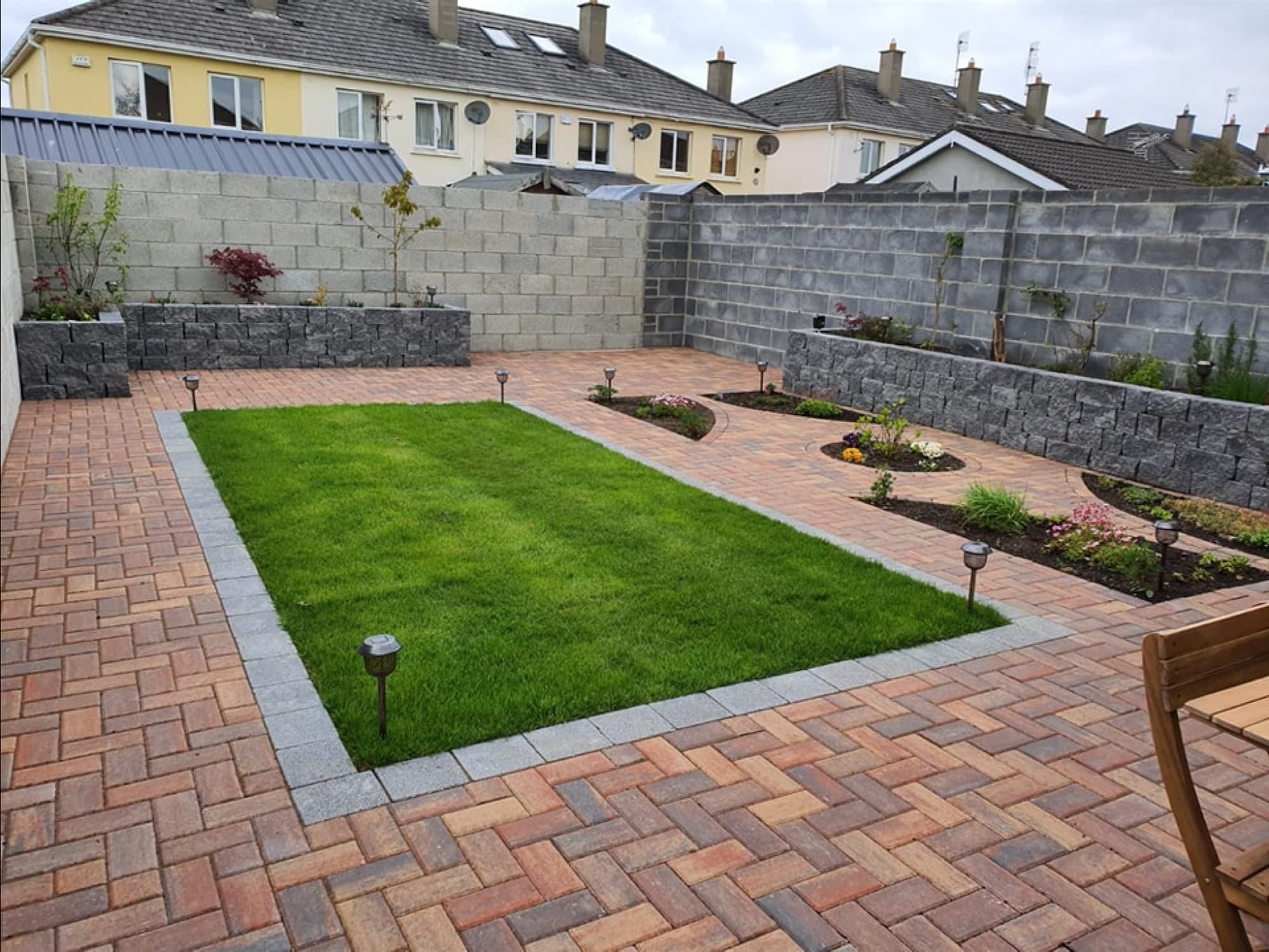 Walls
Walls are a popular part of backyard design, and our customers in Dublin love being consulted by us about which could fit their garden best. Look around our website, and when you are ready, give us a call!
Garden Walls
Here at Driveway Paving we have a wide range of options for garden walls and sheds. We build all types; brick, block, and natural stone. We have a range of finishes from plastering/rendering to stone cladding so we are sure to find the perfect option for your garden. You can create a distinctive look by using some of our recommended wall materials such as Cooley, Causeway and Ashford, products of Kilsaran. We build pillars, seating areas, barbecue areas, sheds and more. We also provide a plastering and painting service for old and new walls to give a smooth, finished look.
Get a quote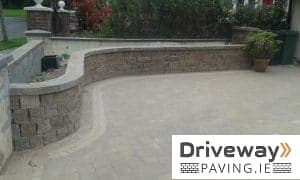 Block Walls
Driveway Paving can offer you a competitive price for building your block wall. We take care of everything from start to finish. We prepare the area, dig and pour foundations, lay the blocks and then finish the wall whichever way you choose. This can be done by rendering the wall, painting the wall or adding stone cladding depending on your taste. We can use standard solid of cavity blocks or we also use the Ashford decorative walling range from Kilsaran which comes already finished in a variety of colours.
Bricks Walls
We have a vast amount of experience in brick wall construction. We can provide you with a huge range of brick styles and colours to choose from. From old style tumbled bricks, reclaimed bricks, to modern square edged bricks, you are sure to find the ideal brick to suit your garden area.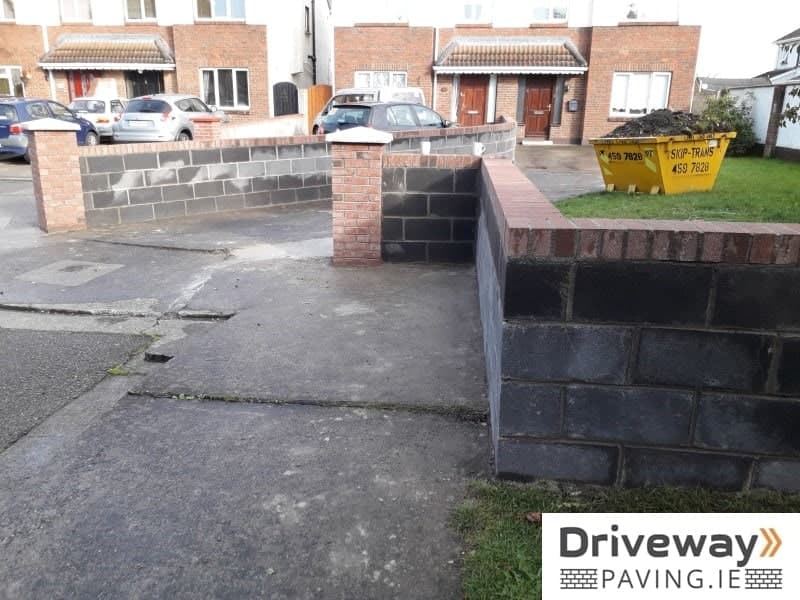 Natural Stone garden Walls
Natural stone walling can be a beautiful addition to your garden or driveway. With a range of options including granite, limestone, sandstone and quartz walling, you will certainly find the stone you are looking for. Natural stone garden walls stand the test of time and won't fade or lose their colour in the future. You can power wash them and they will come back to looking like new again.
So get in touch now for your free no obligation quotation on 0852175888 or 019039026. Alternatively you can contact us through our contact page, or email us directly at info@drivewaypaving.ie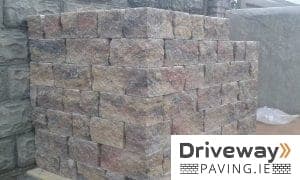 Ready to start your project?
Get in touch with us today and we can discuss your requirements.
We offer free quotations, so why not contact now!
Testimonials
"Highly recommend"
Hired Driveway Paving to do my back patio. Couldnt be happier with the result. From start to finish Tony was easy to communicate with, answering any queries we had. The job was completed in good time and all tidied up after. Highly recommend

Samantha Healy
More Testimonials
Loading...
About Us
Driveway Paving is a Dublin based paving contractor that serves Dublin, Kildare and surrounding areas. We offer a wide range of paving and landscaping services at affordable prices. We offer a complete service; consultation, design, supply and installation. As we are fully registered and have many years of experience in all aspects of paving, you can rest assured that you are guaranteed that the work will be carried out to the highest of standards. We use only the best quality materials supplied by Kilsaran, which have been producing quality products for over 50 years. We take great pride in our work and aim to ensure that our customers are always 100% satisfied with our service.
Copyright 2023 - Driveway Paving | All Rights Reserved