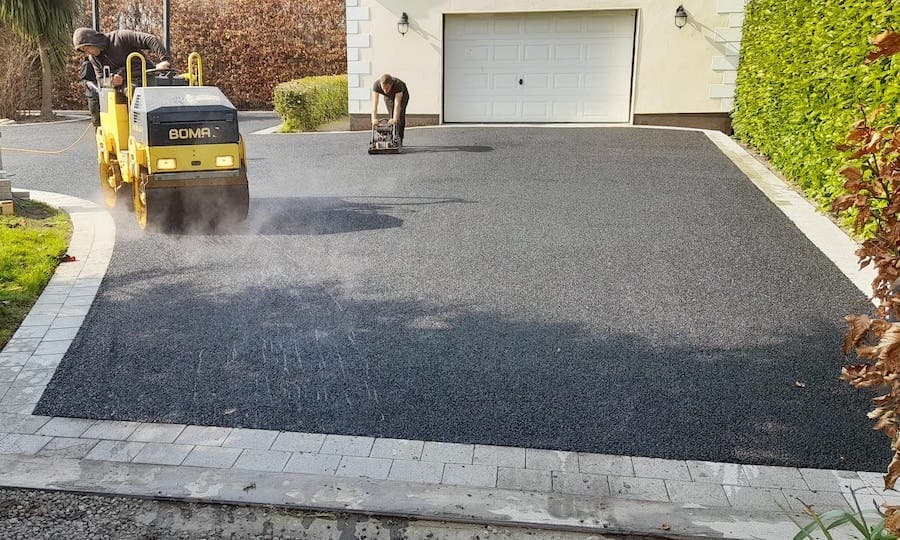 Tarmac Driveways
For over ten years, we have constructed the tarmac and asphalt driveways of dozens of Dublin, Kildare and surrounding areas house owners. We use high-quality materials, and our work is orderly and precise.
Tarmac is a clean, low maintenance option for your driveway in Dublin. We supply and install both tarmacadam and asphalt. Tarmac is popular for driveways, high traffic areas and commercial projects. Asphalt is popular for driveways as it provides a slightly smoother and aesthetically pleasing finish.
Get a quote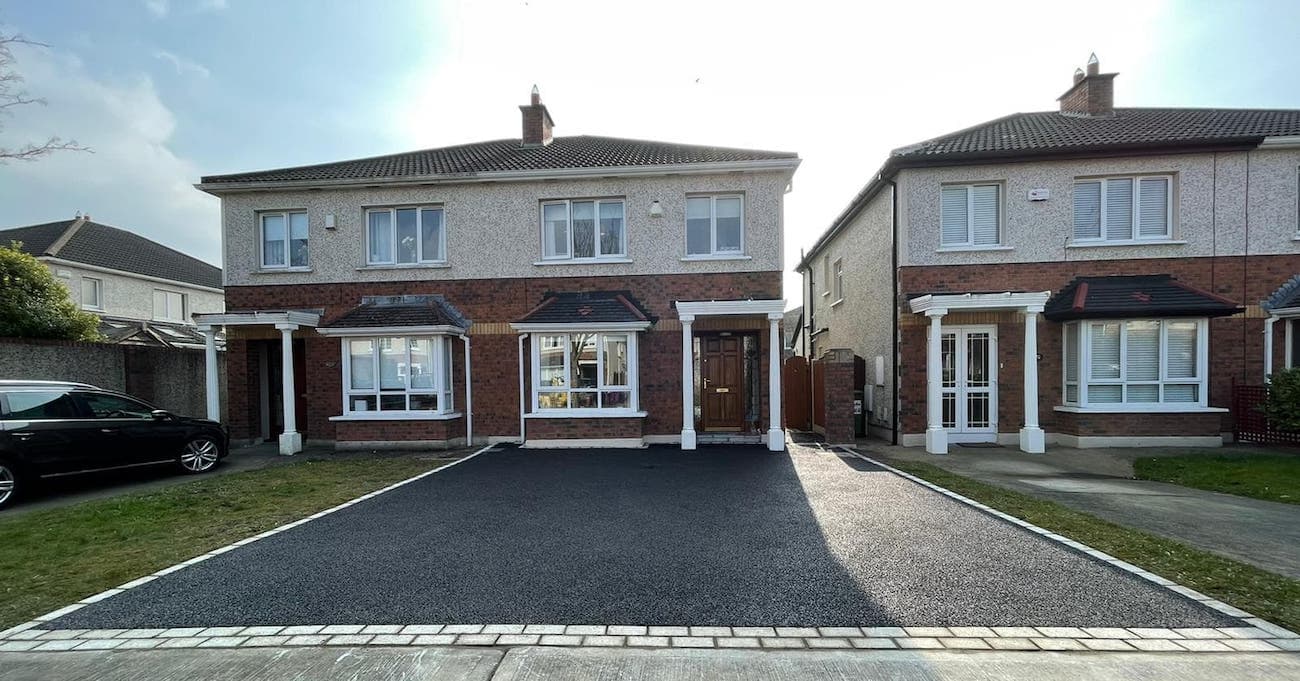 Tarmac Driveways installation
Preparation is key to ensure a lasting tarmac driveway project. Many poorly laid tarmac driveways will end up sinking and holding water due to poor ground preparation. Firstly we may need to remove the existing driveway surface to a sufficient depth. We will lay 804 hardcore, level it, and compact it very well to ensure no sinking well into the future. The quality of the tarmac is also of vital importance and directly proportional to its longevity. Hence, we use only the best suppliers such as Roadstone,based in Dublin.
Depending on your design, at this stage we will install and any border or design you have chosen. Then we lay the tarmac or asphalt while it is hot. We spread it evenly at a good thickness using rakes. Then we carry out the initial rolling with a hand roller to get a smooth finish. Finally, we compact it using a large roller or plate compactor depending on the area.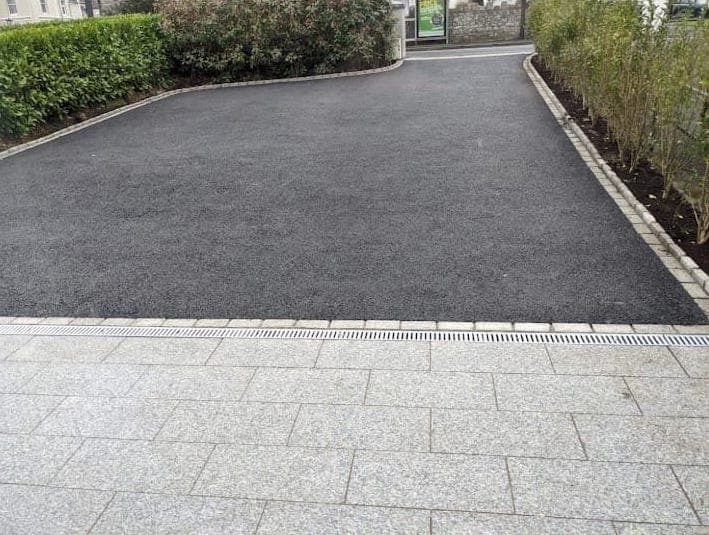 Tarmac Driveway Designs
To add a unique element to your tarmac driveway project you may choose to add a design. We have a wide range of options for borders, circles, diamonds and much more. You can choose from granite setts, limestone setts, sandstone setts, quarts setts, cobblelock, granite slabs, limestone slabs, sandstone slabs, quartz slabs and much more.
We offer free call outs where we will survey the area and offer you advice regarding your options. We will assess the current drainage situation and advise you if you will need additional drainage in the area prior to laying the tarmac or asphalt to ensure no water lodges when the project is complete.
Give us a call now for your free no obligation quotation on 0852175888 or 019039026. You can also reach us by email at info@drivewaypaving.ie or contact us via our contact form.
Get a quote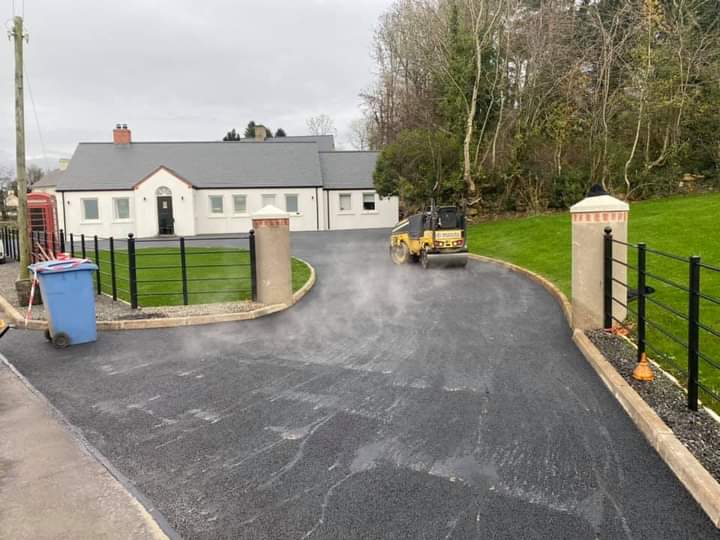 Ready to start your project?
Get in touch with us today and we can discuss your requirements.
We offer free quotations, so why not contact now!
Testimonials
"Highly recommend"
Hired Driveway Paving to do my back patio. Couldnt be happier with the result. From start to finish Tony was easy to communicate with, answering any queries we had. The job was completed in good time and all tidied up after. Highly recommend

Samantha Healy
More Testimonials
Loading...
About Us
Driveway Paving is a Dublin based paving contractor that serves Dublin, Kildare and surrounding areas. We offer a wide range of paving and landscaping services at affordable prices. We offer a complete service; consultation, design, supply and installation. As we are fully registered and have many years of experience in all aspects of paving, you can rest assured that you are guaranteed that the work will be carried out to the highest of standards. We use only the best quality materials supplied by Kilsaran, which have been producing quality products for over 50 years. We take great pride in our work and aim to ensure that our customers are always 100% satisfied with our service.
Copyright 2023 - Driveway Paving | All Rights Reserved