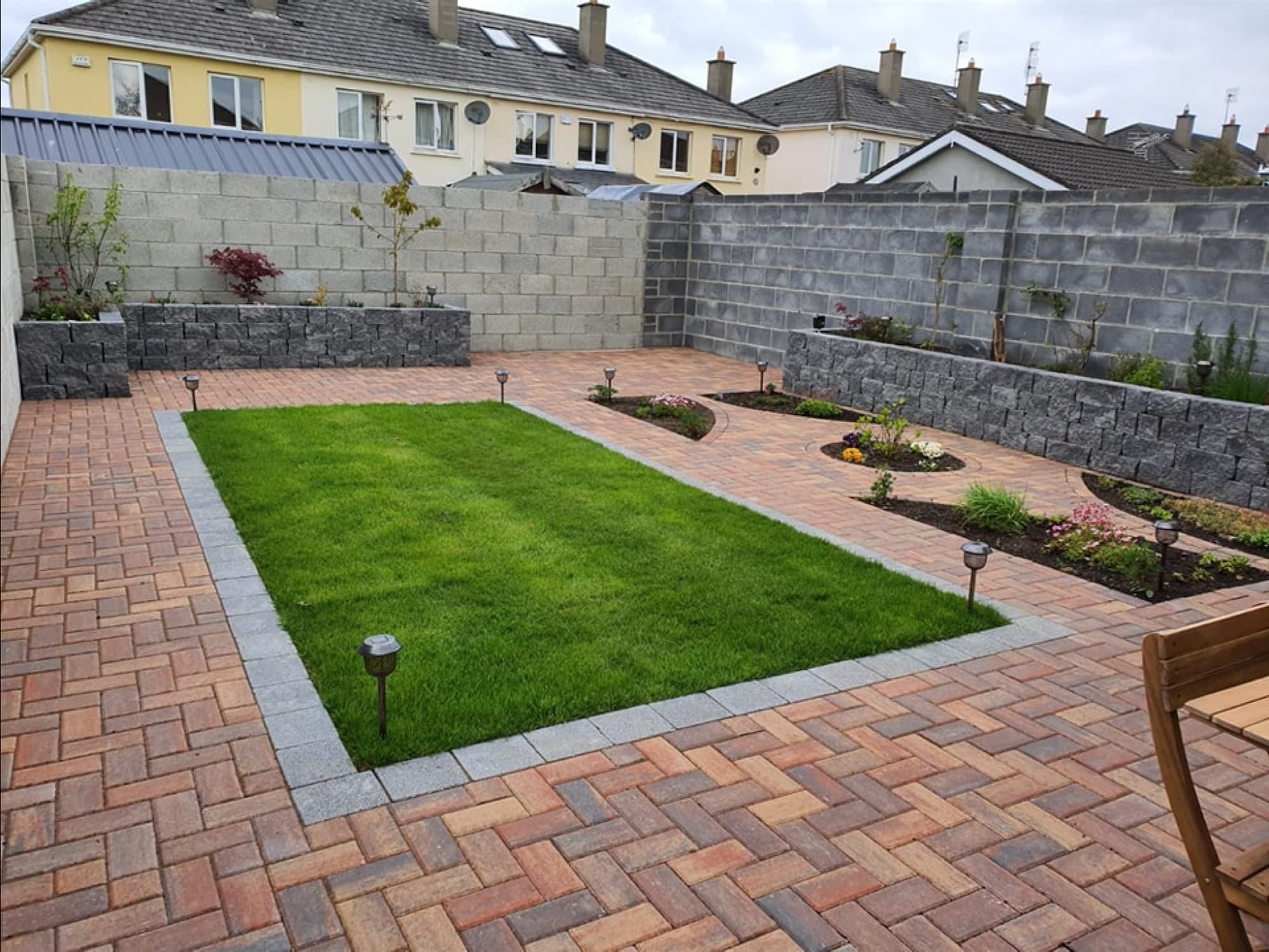 Roll on Grass
Your new roll-on grass, in combination with your patio and driveway, can create a feeling of relaxation every time you enter your house or look from your window outside. If you are in Dublin, call our team to roll your grass on!
Are you looking for a beautiful real lawn without the wait that comes with seed grass? Are you afraid the kids will muck up the lawn while waiting for seed to establish? Then roll on grass is the option for you. It offers an instant finish without the delay of waiting for seed to grow. Your lawn will be ready for that summer barbecue without any wait or fuss. You can have the benefit of an instant lawn on a low budget.
Installation
Firstly we will call out and offer you free advice and a quotation for your lawn project. If you decide to choose roll on grass we prepare the ground depending on what is existing in the area. This preparation can include rotivating the ground, removing existing sod, tilling the soil and the addition of high quality topsoil as required. The top soil is leveled to suit the existing landscape, or can be changed for a totally new design that we can discuss with you prior to commencing the job. Once the ground is totally prepared, we lay the roll on lawn in such a way as to ensure the rolls will bind effectively within a short space of time.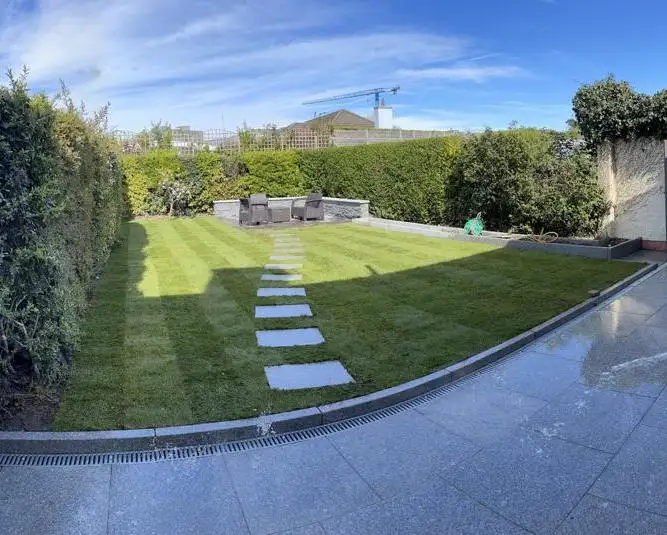 Supply
We use only well established top quality Irish grass suppliers, such as Beechvista. This ensures the roll on grass is of a low maintenance lawn grass variety and free of weeds. The grass is fertilised prior to harvesting and this lasts for 6 weeks to ensure the grass gets to establish a good root bed on your new lawn.
So if you think that roll on grass would be an option that interests you, contact us now for your free quotation on 0852175888 or 019039026. Alternatively, you can use our contact form to get in touch and we will reply promptly.
Read More: Artificial Grass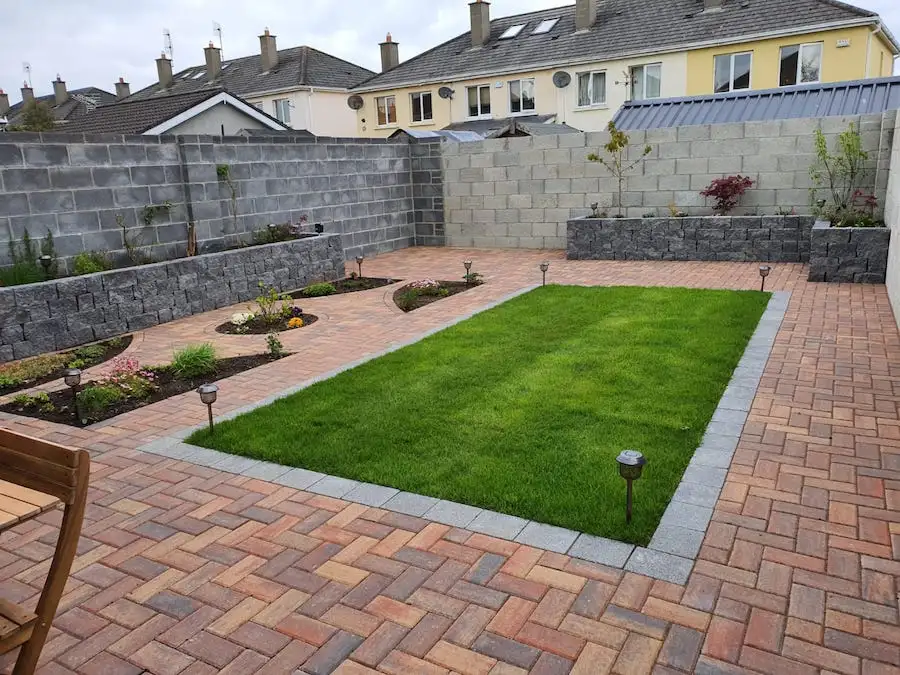 Ready to start your project?
Get in touch with us today and we can discuss your requirements.
We offer free quotations, so why not contact now!
Testimonials
"Highly recommend"
Hired Driveway Paving to do my back patio. Couldnt be happier with the result. From start to finish Tony was easy to communicate with, answering any queries we had. The job was completed in good time and all tidied up after. Highly recommend

Samantha Healy
More Testimonials
Loading...
About Us
Driveway Paving is a Dublin based paving contractor that serves Dublin, Kildare and surrounding areas. We offer a wide range of paving and landscaping services at affordable prices. We offer a complete service; consultation, design, supply and installation. As we are fully registered and have many years of experience in all aspects of paving, you can rest assured that you are guaranteed that the work will be carried out to the highest of standards. We use only the best quality materials supplied by Kilsaran, which have been producing quality products for over 50 years. We take great pride in our work and aim to ensure that our customers are always 100% satisfied with our service.
Copyright 2023 - Driveway Paving | All Rights Reserved