Driveway Paving: Paving and patio contractor; specialists in the installation of natural stone paving, patios and driveways. If you have a garden in need of upgrading or you have just bought a new house and need a low maintenance patio option, we have some beautiful natural stone options that will suit your taste and budget. In terms of product we use only top quality natural stone from highly reputable suppliers so we can ensure the quality of our jobs will last the test of time.
The three most popular natural stone options are granite, sandstone and limestone.
Granite: Granite is a fabulous option for your patio, and comes in silver, black and yellow/brown. It is hard-wearing and versatile and will suit any house and add a classy element to any garden. It is slightly more costly than sandstone or limestone.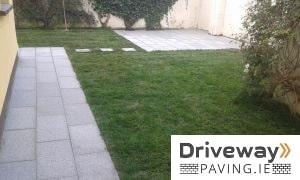 Sandstone: A very popular natural stone option for patios. Indian sandstone comes in a variety of colours so you are sure to find a colour to enhance your property. Indian sandstone has a variety of colour tones and hues within each slab and thus gives a natural earthy look.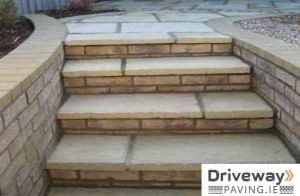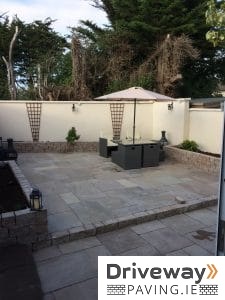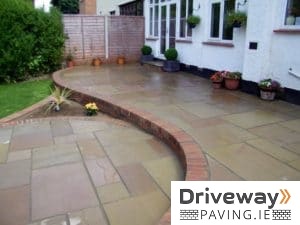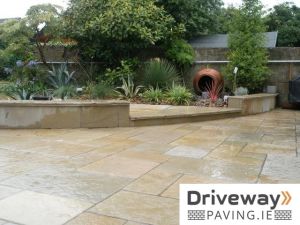 Limestone: An increasingly popular natural stone option. It comes in yellow, black and grey and has a smoother texture than sandstone and is a less porous stone. It generally some in a mixed size pack giving a unique look to your patio.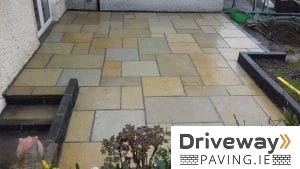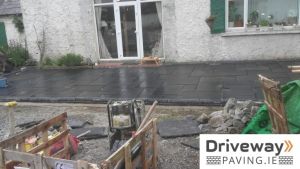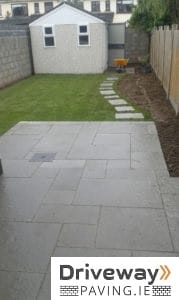 We lay all types of natural stone on sand and cement and joint it with sand and cement to ensure that the job will stand the test of time. Also by jointing in this way we ensure no troublesome weeds can creep up through the joints. So this type of stone is ideal if you are looking for a low maintenance option for your patio.
Whatever colour or style takes your fancy, Driveway Paving is the paving contractor for the job. No job is too big or too small and with free quotations, what have you got to lose? Give us a call today on 0852175888 for your free no obligation quotation.