The outdoor of your home is the first thing that guests see when they come over. It is important to make a good impression by making sure that the area is well-decorated and inviting. From getting rid of the clutter to decorating the outdoor with plants and lights, there are many things that you can do. If you are not sure where to start, this guide can help. Here are some of the modern outdoor design ideas that can transform your home:
1. Focus On Good Lighting
The right lighting can make all the difference in the appearance of your home's exterior. Whether you're looking to add a touch of class or simply want to make sure your home is well-lit for safety, there are a few things to keep in mind when selecting outdoor lighting.
Consider the function of the light. Do you need it for practical purposes such as providing illumination for a dark walkway, or are you looking for more decorative lighting to highlight your landscaping?
Once you've determined the purpose of the light, you can then select a style that complements your home's architecture. For example, traditional homes often look best with classic lantern-style fixtures, while more modern homes may benefit from sleek and minimalist wall sconces.
Don't forget about colour! Adding a pop of colour to your outdoor lights can really make them stand out. Vibrant hues or more subdued shades can add an extra dose of personality.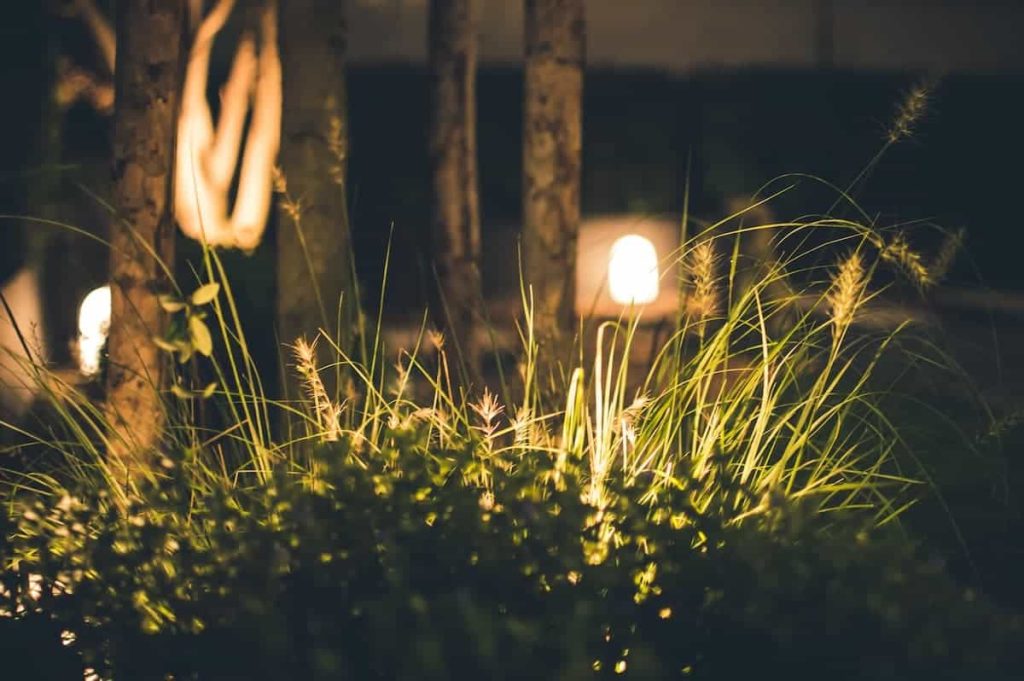 2. Add More Seating Options
No one likes feeling cramped, especially when they're relaxing outdoors. If you want your patio or deck to be a welcoming oasis, make sure you provide plenty of seating. Encourage conversation by arranging furniture in an intimate grouping, or create a more relaxed atmosphere with individual chairs spaced further apart. If you entertain often, consider investing in a durable outdoor sofa or sectional. For larger gatherings, you can add benches to your décor. Not only are they functional, but benches can also add a touch of rustic charm. With a little creativity, you can easily find the perfect way to seat all of your guests in comfort and style.
3. Create a Place to Lounge
When creating a modern outdoor space, be sure to include a place for your guests to lounge. A comfortable place to sit, recline, or even take a nap can make all the difference in how your outdoor space is used and enjoyed. Consider adding a daybed, some cosy chairs, or even a hammock. And don't forget the pillows and blankets! These simple additions will make your outdoor space more inviting and enjoyable for you and your guests.
4. Add Multifunctional Furniture
Patio furniture can be a great addition to any outdoor space, but it's important to choose pieces that are both stylish and functional. Multifunctional furniture is a great way to make the most of your patio, deck, or balcony. Pieces like ottomans with storage, benches with built-in planters, and coffee tables with umbrellas can add both style and function to your outdoor space. Another great option is a storage bench. This type of bench can be used for both seating and storage, and it can easily be moved around as needed. You can also keep a coffee table with built-in storage. These tables are perfect for small outdoor areas, as they provide both a place to set down drinks and a place to store blankets or other items. By choosing multifunctional furniture, you can make your outdoor space both more functional and more stylish. They will not only help you make the most of your square footage but also enjoy your time outdoors even more.
5. Add Flowering Plants
A well-maintained lawn is the backbone of any good garden. Apart from providing a clean, green backdrop for your flowers and other plants, a healthy lawn also helps to prevent soil erosion and offers a home for helpful insects. However, many people find lawn care to be time-consuming and expensive. As an alternative, consider adding some flowering plants to your outdoor space. They add colour to your garden and make your yard look beautiful. The outdoor of your house will also attract pollinators like bees and butterflies. In addition, many flowering plants are low-maintenance and can even tolerate poor soil conditions. As a result, they are a great option if you are looking to add some curb appeal to your home's exterior.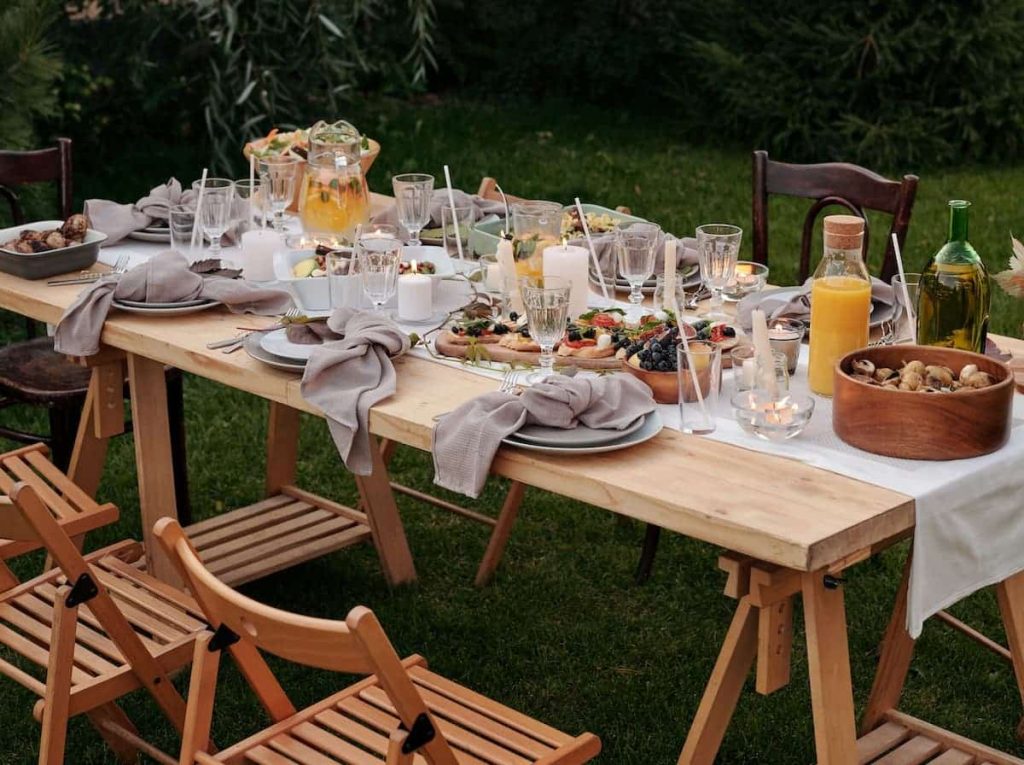 6. Come Up With a Cosy Dining Space
As the weather gets warmer, spending time outdoors becomes more and more appealing. There are plenty of ways to make your outdoor space more inviting if you think out of the box. One simple way to transform your home's exterior is by creating a cosy dining nook. If you have a table and chairs that you can move outside, that's a great start. But if not, don't worry – there are plenty of inexpensive portable options available. Once you have your furniture in place, it's time to add some finishing touches. Throw some cushions on the chairs for extra comfort, and drape a tablecloth over the table for a bit of added warmth. Finally, add some personal touches like lanterns, candles, or flowers to really make the space your own.
7. Make an Outdoor Bar Cart
A bar cart is a great way to class up your outdoor look. Whether you're hosting a party or just relaxing in your backyard, a bar cart can add a touch of sophistication. Plus, it's a great way to keep your drinks ice cold. To get started, choose a cart that is durable and easy to move around. If you're using an electric mixer, make sure the cord is long enough to reach an outlet. Stock the cart with all of the essentials, including glasses, ice, a shaker, and your favourite spirits. Don't forget to add some tasty mixers and garnishes, too. Once everything is in place, wheel the cart out onto your patio or deck and get ready to enjoy the summer sun.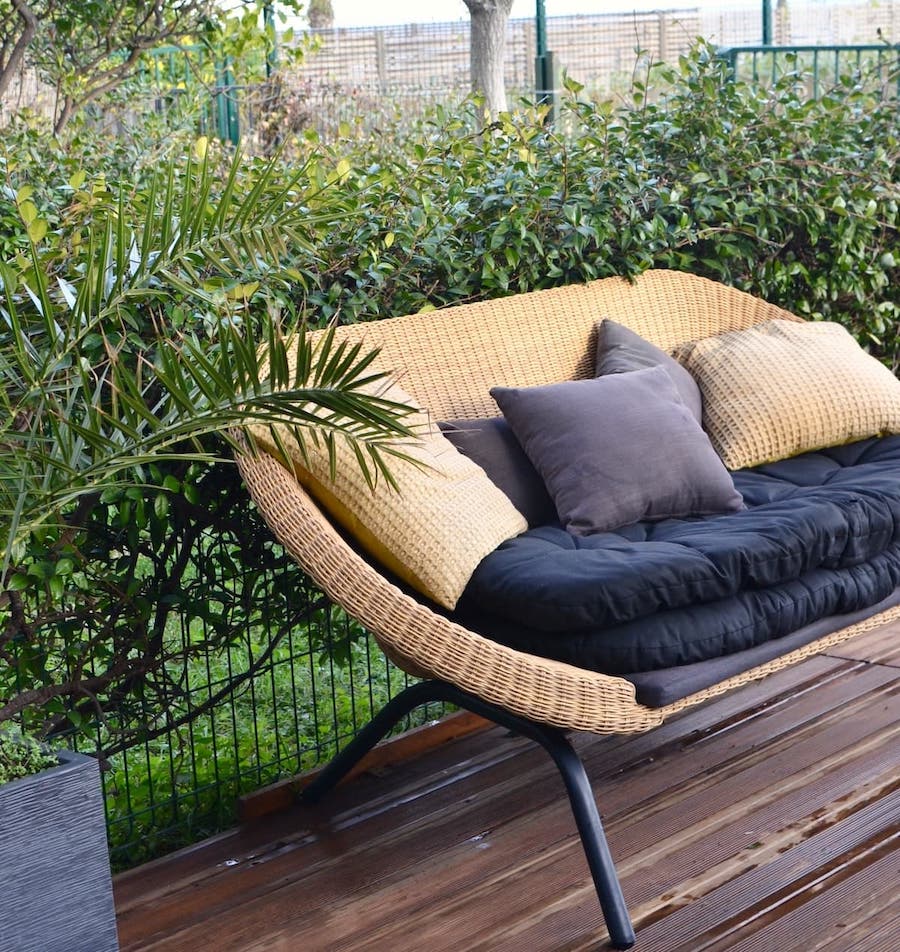 8. Add Rattan Furniture
If you want to add a touch of elegance to your outdoor space, rattan furniture is a great option. Rattan is a type of palm that grows in the tropical regions of Africa, Asia, and South America. The strong, yet flexible vines are perfect for weaving into furniture. Rattan furniture is known for its beautiful designs and sturdy construction. It's also extremely comfortable, making it a great choice for both indoor and outdoor use. Because rattan furniture is so durable, it's perfect for use in any climate. It doesn't matter whether you live in a hot, humid climate or a cold, snowy one, rattan furniture will be able to withstand the elements.
9. Make a Fire Pit
Conventional fire pits can take up a lot of space, which may not be practical for small patios or yards. Fortunately, there is an easy way to create a space-saving fire pit that still looks great. All you need is a metal bucket, some sand, and some stones. First, fill the bottom of the bucket with sand. Next, add a layer of stones. Finally, add some more sand on top. This will help to keep the stones in place and prevent them from rolling around when the fire is lit. Now simply light a fire in the bucket and enjoy the warmth of your new space-saving fire pit.
By using some of these tips, you can make your home's outdoor area look creative and inviting. With a little bit of effort, you can create an outdoor space that is perfect for spending time with family and friends.