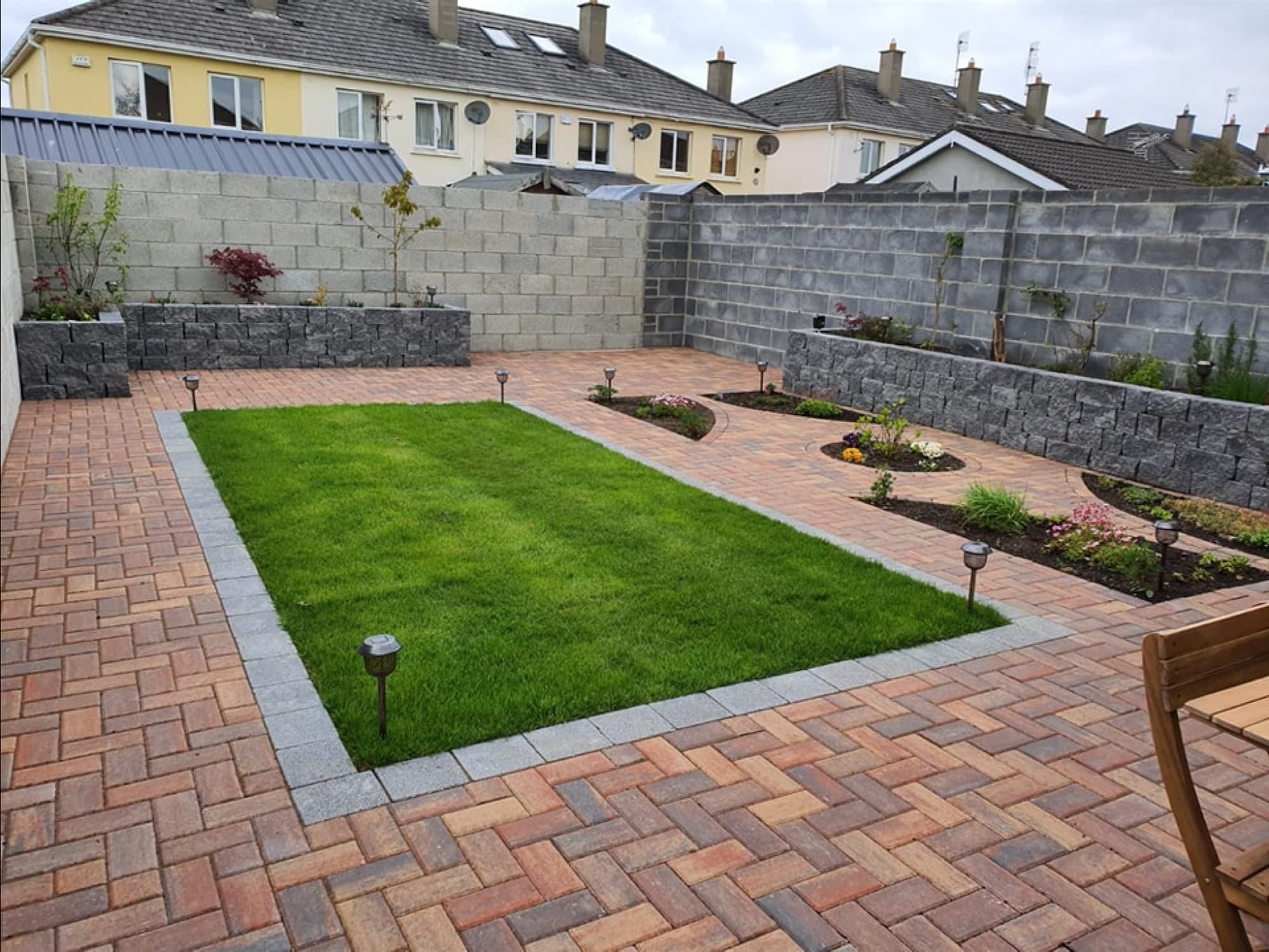 WHY CHOOSE US
Why Choose us for your paving project:
Driveway Paving is proud to be a member of the National Guild of Master Craftsmen. Our membership number is 20928. The National Guild of Master Craftsmen is preserved only for experienced skilled tradesmen who are masters in their field. In order to become a member and retain membership, all members much maintain high standards of workmanship in all of their projects. To become a member, we underwent the guilds' strict vetting procedures and verifications before we were accepted as a member. As a result, you as the customer can rest assured that you are hiring a paving contractor with a proven track record and verified history of high standards of work.
We have an abundance of experience in designing and installing all types of paving materials; Granite, Sandstone, Limestone, cobblelock, slabs, patios, driveways, gravel, pebble, natural stone etc. 
We offer you a full service package. We will supply and install your driveway, garden paving or patio so you just have to relax and enjoy the transformation.
We cover all parts of Dublin; North Dublin, South Dublin, Kildare and parts of Wicklow.
We use only high quality and reputable suppliers for our paving materials such as Kilsaran, Roadstone, Double l concrete and All Stone. This ensures the quality and durability of the products we work with.
Our vast paving installation experience coupled with high quality paving and patio materials and our attention to detail, all combine to guarantee you, the customer, a top quality paving project finished to the highest of standards.
Our customers are our business, we strive to ensure your satisfaction during all stages of your paving or patio project. We are kept busy largely by word of mouth so our customers' satisfaction is our main priority.
We do what we say and we say what we do. We finish on time as agreed and with no hidden extras.
Ready to start your project?
Get in touch with us today and we can discuss your requirements.
We offer free quotations, so why not contact now!
Testimonials
"Highly recommend"
Hired Driveway Paving to do my back patio. Couldnt be happier with the result. From start to finish Tony was easy to communicate with, answering any queries we had. The job was completed in good time and all tidied up after. Highly recommend

Samantha Healy
More Testimonials
Loading...
About Us
Driveway Paving is a Dublin based paving contractor that serves Dublin, Kildare and surrounding areas. We offer a wide range of paving and landscaping services at affordable prices. We offer a complete service; consultation, design, supply and installation. As we are fully registered and have many years of experience in all aspects of paving, you can rest assured that you are guaranteed that the work will be carried out to the highest of standards. We use only the best quality materials supplied by Kilsaran, which have been producing quality products for over 50 years. We take great pride in our work and aim to ensure that our customers are always 100% satisfied with our service.
Copyright 2023 - Driveway Paving | All Rights Reserved